Meeting Show Table
An orchid in a deep forest sends out its fragrance even if no one is around to appreciate it.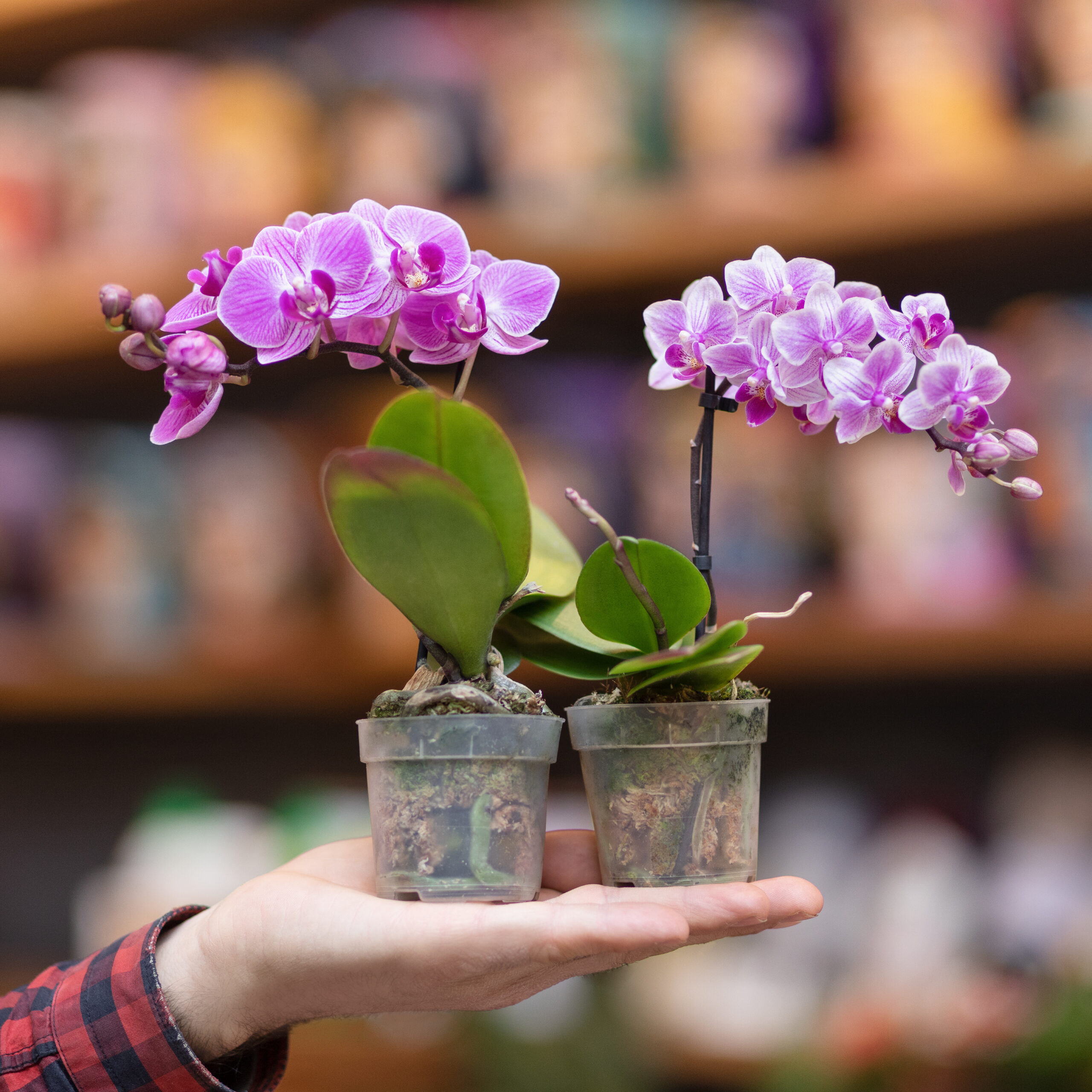 Meeting Show Table
NCOS prides itself on its monthly show table. The purpose of the show table is to provide education and friendly competition through the display of members' orchid plants.
Show table ribbon judging begins at 7:00 pm and is open to all members in good standing. Plants placed on the show table after 7:00 pm may not be judged.
Plants should be properly staked, well-groomed, and free of pests and disease.
Plants must have been owned and grown by the exhibitor for at least six months to be eligible for ribbon judging and to be counted in the exhibitor's yearly total. (Any orchid plant may be exhibited in the 'Non-Competitive' category for educational purposes).
Each month, a plant may only be exhibited in one class. Members should place their plants in the appropriate class. Help in placing plants is available.
Members should completely and legibly fill out one entry sheet per class and use the accepted scientific name or synonym. (Multiple sheets should only be used if more plants are displayed than fit on one sheet and should be attached together and appropriately labeled. Example: 1 of 2, 2 of 2, etc.) Illegible entry forms may not be credited to the member's exhibit totals. Forms should be folded to show the names of the plants and hide the grower's name. Plants should be grouped together with the entry forms in front. Plant names will be revised to conform to currently accepted names for publication in the monthly newsletter.* Members are encouraged to download their own entry forms and are available at the links above on this web page.
HOW POINTS ARE AWARDED:
Points will be accumulated monthly from September through June based on the number of plants exhibited and ribbons received.
A member will receive one point per plant exhibited up to a maximum of five points per class; however, there is no restriction on the number of plants exhibited in any class. Members will be awarded additional points for winning ribbons: 10 points for a 1st-place blue ribbon; 7 points for a red 2nd-place ribbon; and 5 points for a 3rd-place yellow ribbon. Members can only win one ribbon in each class each month. At each regular meeting, the judges will confer the Abbott Award** to the best grown, best flowered plant from all the classes.
Year-end recognition will be given for each of the first 12 classes and for 'Grand' prizewinners (top three-most points per year). Separate recognition will be given to the winners of the most Abbott Awards.
Judging committee decisions are final. Ribbon placement, ties, honorable mention, disqualifications, the decision not to award ribbons, and other pertinent decisions are at the discretion of the judges.
CLASSES
SPECIES – seed grown, collected, or meristem, can include natural hybrids but not the man-made hybrids thereof.
HOMEGROWN – no greenhouse. Members with greenhouses should not enter plants in this class.
SMALL GREENHOUSE – total greenhouse space of 250 square feet or less.
LARGE GREENHOUSE – more than 250 square feet.
FIRST BLOOM – Plant must be a unique seedling flowering for the first time. Meristem, tissue culture, or divisions of previously bloomed plants are not eligible.
NOVICE – for members who have owned and grown orchids for four (4) years or less. Entrants must adhere to the six-month ownership rule.
ONCIDIUM Alliance.
CATTLEYA Alliance.
PHALAENOPSIS – Includes hybrids and species of Vanda and Ascocenda.
PAPHIOPEDILUM – including Phragmipedium and Cypripedium.
DENDROBIUM
MINIATURE – Any orchid genera, meristems, clump growers, etc., which does not exceed six inches(6″) in length on a single mature growth. Inflorescences and roots are not considered in the measurement.
NON-COMPETITIVE – (For display and educational purposes; not judged or recorded in exhibitor's yearly total).
HELPFUL WEB LINKS
NCOS website:  www.ncos.us
AOS website:  www.aos.org (AOS's new online research program:  Orchids Plus – free to AOS members)
*Help with correct labeling of registered hybrids is available online at http://apps.rhs.org.uk/horticulturaldatabase/orchidregister/orchidregister.asp.
The authority for orchid species names is the Royal Botanic Gardens,  Kew.  Their web address is at http://apps.kew.org/wcsp/home.do.  Both of these are free services.
** The Abbott Award is named for Robert 'Bob' Abbott.  See Joe Francis' article on Bob in the September 2007 newsletter for more information.
<!=========Slider View Template 2.9.6=========>

Why Membership
Our membership is made up of growers with a wide range of experience who share best practices and help each other. By becoming an active member of our community, you will have the opportunity to discuss how to grow these wonderful plants with other orchid growers, be provided access to plant stock from growers around the country and from the collections of other members, and receive regular communications about local events, activities, and orchid culture.    
Contact Us
Please let us know if you have any questions.  We look forward to hearing from you!
Member Meeting Submissions